<![if !vml]>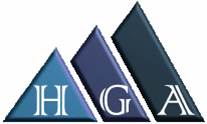 <![endif]>
Higher Ground Associates
Recruiting and Business Research
Join our mailing list to receive our FREE report:  50+ Best Questions to Ask an Interviewer.

(You can also opt to subscribe to the Jumpstart Your Job Search™ Newsletter filled with job search advice and resources.  Click here to visit our newsletter archive.)

We hate spam as much as you do.  Higher Ground Associates will never sell, rent or otherwise distribute your email address or other contact information – ever!

Other HGA Links:

Executive Search and Corporate Recruiting Support

Business Research and Competitive Intelligence

About Higher Ground Associates

Higher Ground Associates provides research support to the executive search and business communities, as well as individual and group coaching for people in career transition.  Our areas of expertise include:
<![if !supportLineBreakNewLine]>
<![endif]>

<![if !supportLists]>▲ <![endif]>Executive Search and Corporate Recruiting Support
<![if !supportLineBreakNewLine]>
<![endif]>

<![if !supportLists]>▲ <![endif]>Business Research and Competitive Intelligence

<![if !supportLists]>▲ <![endif]>Career Development Services

<![if !vml]><![endif]>

Industry experience:

<![if !vml]><![endif]>

Functional experience:

<![if !supportLists]>▲ <![endif]>High Technology

<![if !supportLists]>▲ <![endif]>Information Technology

<![if !supportLists]>▲ <![endif]>Internet

<![if !supportLists]>▲ <![endif]>General Management

<![if !supportLists]>▲ <![endif]>Software

<![if !supportLists]>▲ <![endif]>Sales/Business Development

<![if !supportLists]>▲ <![endif]>Healthcare

<![if !supportLists]>▲ <![endif]>Marketing

<![if !supportLists]>▲ <![endif]>Defense/Intelligence

<![if !supportLists]>▲ <![endif]>Operations

<![if !supportLists]>▲ <![endif]>Pharmaceuticals

<![if !supportLists]>▲ <![endif]>Human Resources

<![if !supportLists]>▲ <![endif]>Bioinformatics

<![if !supportLists]>▲ <![endif]>Finance/Business Office

<![if !supportLists]>▲ <![endif]>Financial Services

<![if !supportLists]>▲ <![endif]>Administration

<![if !supportLists]>▲ <![endif]>Professional Services

<![if !supportLists]>▲ <![endif]>Physician

<![if !supportLists]>▲ <![endif]>Manufacturing

<![if !supportLists]>▲ <![endif]>Agribusiness

<![if !supportLists]>▲ <![endif]>Non-profit

<![if !supportLists]>▲ <![endif]>Government

<![if !vml]><![endif]>
About our founder
<![if !vml]>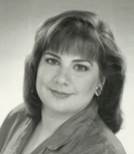 <![endif]>Catherine Palma brings over 20 years of experience in human resources, including recruiting, employee relations, and training and development.  She spent four years immersed in the executive search industry as Director of Research for CEO Resources, Inc., a boutique retained executive search firm recruiting executive leadership for the Mid-Atlantic region's high-technology and service sectors.  In this role she served as a one-person research department supporting both the account management and business development staff.  As Principal Consultant for Higher Ground Associates, Ms. Palma has spent over 12 years providing research and candidate development services to executive search firms and hiring companies in a variety of industries and functions
Ms. Palma is trained in internet research by Advanced Internet Recruiting.  Her background working within large, established organizations, as well as fast-growth start-up environments, provides a unique perspective on the internal structure and complex needs of various organizations.
Prior to joining CEO Resources, Ms. Palma worked in Marketing and Corporate Communications for Infonautics, Inc., the Philadelphia region's first internet company, where she experienced firsthand its rapid growth from 32 to over 200 employees in two years.  Previously, Ms. Palma held positions in Human Resources at Wyeth-Ayerst Pharmaceuticals and SpectaGuard, Inc.
Ms. Palma holds an MA in Theatre Arts from Villanova University, along with a BMEd and a BS in Communications and Theater from Evangel University.  She remains active in the local performing arts community, having served in a volunteer capacity as the Managing Director of Infinity Theatre Company and founding Board Member of Valley Forge Children's Theater.
<![if !vml]>

<![endif]>
About <![if !vml]>

<![endif]>  Contact <![if !vml]>

<![endif]>  Executive Search and Corporate Recruiting Support <![if !vml]>

<![endif]>  Business Research and Competitive Intelligence <![if !vml]>

<![endif]>  Career Development Services
© 2001 - 2014, Higher Ground Associates.  All rights reserved.  Last updated 3/4/2014.