In this teleseminar you will learn:

Why resume

screens are often so brief





Who is actually screening

your resume (hint -- it's usually not the hiring

manager)



What the screener is looking for

when reviewing your resume (it's probably not what you think)



Easy, practical steps you can take today

to increase the odds that your resume will make it to the top of the pile
How much is it worth to cut your job search time?
In an individual coaching environment, a similar session would cost over $100. In a large group setting, however, we're able to offer this fantastic value for only $9.99.
And unlike other "free" teleseminars which offer small bits of information along with a hefty dose of sales tactics to encourage you to purchase an expensive program, this seminar contains only valuable, usable information that you can implement immediately. We promise -- no pressure, no upsell.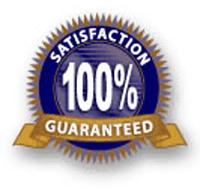 At Higher Ground Associates, your satisfaction is our top priority. If for any reason you are dissatisfied with this teleseminar, please contact us at support@highergroundassoc.com for a full refund of your registration fee. No questions asked.
Any questions? Contact us at 610-581-7884 or support@highergroundassoc.com.
To receive the Jumpstart Your Job Search™ Newsletter filled with job search advice and resources, or to be kept informed of future Jumpstart Your Job Search™ coaching classes. . .

We hate spam as much as you do. Higher Ground Associates will never sell, rent or otherwise distribute
your email address or other contact information -- ever!
Want a quick answer to your job search question? We're giving free advice on HGA's Facebook page. Become a fan and post your question.

Our apologies for the necessity of including the following disclaimer:
All information contained in this webcast series is strictly intended for entertainment use only, and does not constitute legal, medical, psychiatric or any other form of professional advice. The seminar leader(s) disclaims any notion to the contrary.
In purchasing this webcast series, the participant agrees to hold the leader(s) and Higher Ground Associates harmless and free of any liability whatsoever in the event of any claim of damages, physical, mental or otherwise, resulting directly or indirectly from the material contained in this series. Each situation is unique and you are responsible for your own actions.
Higher Ground Associates' goal is 100% customer satisfaction. If you are dissatisfied with our services for any reason please contact us and we will work with you to resolve the issue. In the unlikely event that we are unable to resolve the issue to your satisfaction, please see the terms below.
In the event of any dispute, claim or controversy under the terms of this agreement, the party claiming the dispute shall have 30 days to notify the other party in writing. The party not claiming the dispute shall have 30 days to remedy the dispute. In the event that the dispute is not remedied within this time period, then either party at their option shall have 10 days to seek mediation in Philadelphia, Pennsylvania under the Rules of the American Arbitration Association then in effect. If mediation is not successful in resolving the entire dispute, any outstanding issues shall be submitted to final and binding arbitration in accordance with the rules of that program. If such services are not available, the dispute shall be submitted to arbitration in accordance with the laws of the State of Pennsylvania. The arbitrator's award shall be final, and judgment may be entered upon it by any court having jurisdiction thereof. Whether through mediation, arbitration or other forms of recourse, under no circumstances shall any damages awarded to Client exceed the total amount of fees paid to Higher Ground Associates for the services under dispute.